Chivas Regal Composite CGI (Part 1)
Watch CGI master Ethan Davis work alongside Karl as the pair collaborate to create a stunning composite Chivas Regal whisky image.
In Part 1, as Karl photographs the product itself (see Chivas Regal Composite Photoshoot), Ethan uses Blender to produce a background scene for the shot – specifically, a dark and dusty barn full of racked whisky barrels.
As he adds textures to the barrels and barrel rack, then introduces a barn to house them, Ethan demonstrates a range of useful Blender tools and techniques.
He uses the Array modifier to make multiple racks and barrels, adds a floor to the barn, uses Append to introduce a window, uses Principled Volume to add patches of dusty light, and more.
In this class, Ethan works with various models and textures sourced online. If you'd like to follow along and create your own version of Ethan's background image, you can download FREE models for the barn and barrel racks, as well as the paid-for worn wood plank texture he uses. You can also download the fSpy camera calibration app, along with its Blender add-on.
In this class:
Blender tools and techniques
Creating CGI photography backgrounds
How to use the Array modifier in Blender
Using Append in Blender
Using the Principled Volume function in Blender
To see Ethan complete his task, check out Chivas Regal Composite CGI (Part 2).
Questions? Please post them in the comments section below.
Please note that this page contains affiliate links. While we only recommend products and resources that we believe in, we may benefit financially from any purchases you make via these links.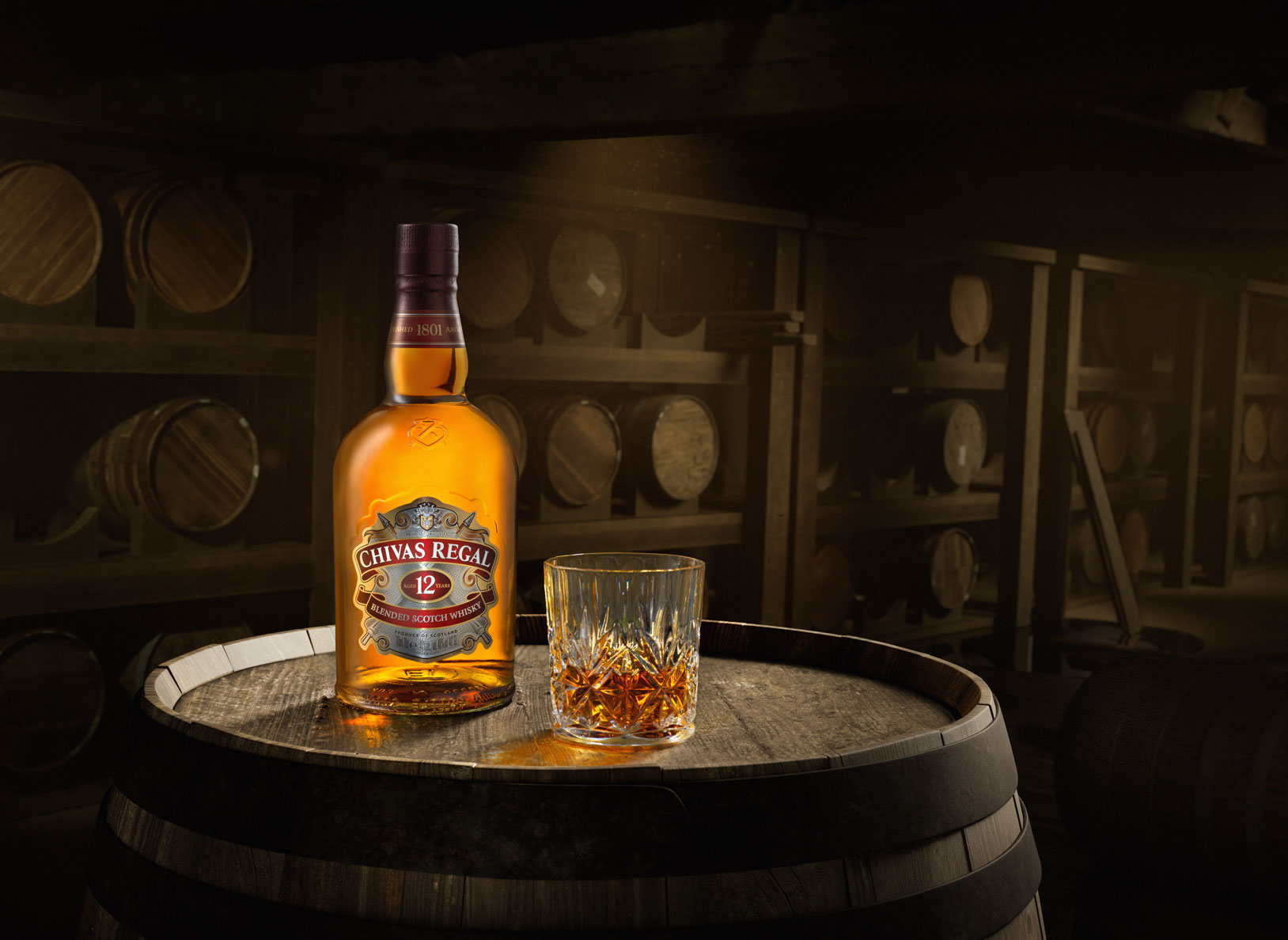 © Karl Taylor and Ethan Davis