FREE Course
An Introduction to Photography
The fastest way to master your camera & your creativity
Start
Learning
Photography.
If you're enthusiastic about learning photography, then expect some big improvements after completing this free photography course 📸
Everything you need to improve 'photographer' confidence and build on your creative knowledge is included!
Start here: 10 easy-to-understand photography classes
Class 1: How cameras work
Understanding the simple mechanics of how cameras work will help you realize how you can get the best possible results out of your photos.
Class 2: Exposure in photography
Quickly know how to control exposure settings using Manual mode. You'll have much more control over what your final photographs look like.
Class 3: Shutter speed in photography
Understanding the simple mechanics of how cameras work will help you realize how you can get the best possible results out of your photos.
Understanding focus is key to getting a good photograph. This may sound simple — the camera does it all for you, doesn't it? In order to get the best image, it's important to understand how focus works.
Class 5: Aperture & Depth of Field
Aperture is one of the six essential requirements for creating an image — it not only controls how much light your camera is able to record, but also the depth of field. Depth of field (DoF) is an important compositional and creative element in any image so it's important to understand what it is and how to control it.
Class 6: You're ready for Full Manual Mode
The best thing about using Manual mode on your camera is that it gives you full creative control. Your camera confidence grows and your creative instinct takes over.
Class 7: Camera lenses and focal length
When it comes to lenses, there's no shortage of options but did you know that camera lenses can be equally, if not, more important than your choice of camera.
Class 8: The importance of understanding light
"Light makes photography. Embrace light. Admire it. Love it..." Knowing, understanding, and paying attention to all types of light is one of the quickest ways to improve your photography.
Class 9: Camera ISO, megapixels & sensors
The number of megapixels your camera has doesn't make you a better photographer but it's good to understand all factors that contribute to image quality.
Class 10: Composition in photography
The purpose of composition is to guide the viewer's eye through a picture. Knowing these guides helps you capture better photographs.
Next: Download FREE eBook & cheat sheets
Photography eBook & Cheat Sheets
This free download contains helpful diagrams, further explanations and direct links to relevant free video classes to help accelerate your progress.
At 90 pages it's comprehensive, to say the least, and also includes a selection of cheat sheets to print for handy reference.
Next: Download FREE eBook & cheat sheets
If you've completed all the video classes then you might be surprised how much knowledge you've already remembered. Bookmark this page and revisit it as often as you like.
You'll receive an instant result to use as a benchmark for future attempts. Good luck 😉
An Introduction to Photography FAQ's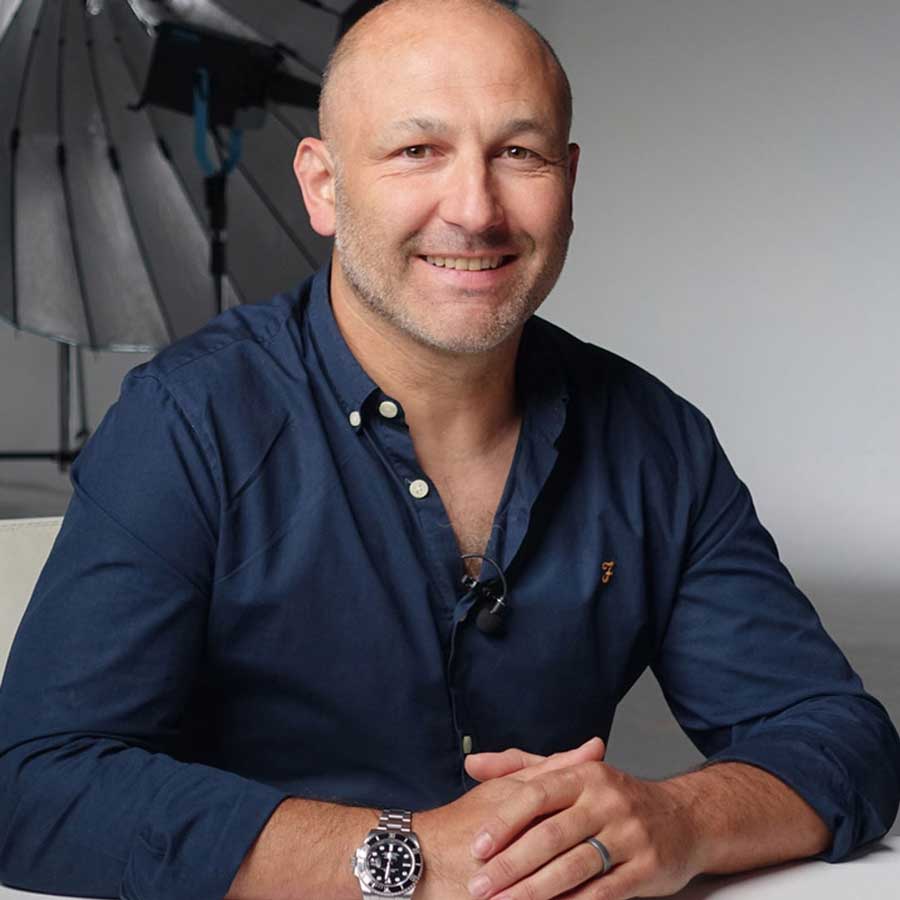 Meet your tutor
Karl Taylor
As a professional photographer, I'm proud to have been involved in the industry for nearly 30 years. As well as continuing to shoot for top brands, I also work as an ambassador and consultant to major players in the photography world, inspiring photographers to do more.
It's been a great privilege to help hundreds of thousands of people improve their photography. Through this free online photography training, I hope to continue to educate and inspire.
We have hundreds more classes to explore...