Join Karl LIVE in the studio for the ultimate learning experience.
The best way to learn is to watch a master work and get your questions answered in real time. With our LIVE workshops, you can do just that. Join Karl for our regular interactive live workshops. We cover everything from practical demonstrations to guest talk shows and image critiques. Develop new skills, explore important concepts and learn from world-class creatives.
Start learning today with this amazing deal.
Get FULL ACCESS to Visual Education for
Only $4.99 for first month
$19/m After First Month
Cancel Anytime
Live Photography Workshops
Making DIY Canvas Backdrops
Friday 9th June 2023 – 15:00 BST / 10:00 EDT
Enhance your learning. Interact and ask questions.
Friday 9th June 2023 – 15:00 BST / 10:00 EDT
Making DIY Canvas Backdrops
Join Tim for another LIVE masterclass in making your own photography backgrounds. He'll show you step-by-step how to craft professional-looking canvas backdrops on a budget, helping you to enhance your photographs without breaking the bank.
You'll cover tools and equipment, materials and how to source them, plus sizing and preparing your canvas. You'll learn how to achieve a range of awesome textures and effects, and even discover how to store your backdrops so you can use them over and over again. Don't miss this opportunity to learn from a seasoned creative. You'll even be able to ask your questions in real time!
Thursday 15th June 2023 – 15:00 BST / 10:00 EDT
Working to a Brief 13: REVIEW and Working to a Brief 14: LAUNCH
Karl reviews every entry for Working to a Brief 13, offering constructive criticism and professional advice to help members hone their ability to respond effectively to a commercial-style brief.

Karl launches Working to a Brief 14, playing the role of art director as he outlines exactly what he's looking for. This assignment is another amazing opportunity for members to practice delivering work for commercial clients.

Learn more
Thursday 22nd June 2023 – 15:00 BST / 10:00 EDT
CGI: Modelling and Texturing a Product
Join us for this extremely exciting event: our first ever LIVE CGI workshop!

Corey will be at the helm, guiding you step-by-step through his workflow as he models and textures a 3D model from scratch. Learn in real time, follow along and get your questions answered LIVE.

PLUS don't miss part two on 20th July!

Learn more
Thursday 20th July 2023 – 15:00 BST / 10:00 EDT
CGI: Getting the Shot and Adding Animation
In the part two of Corey's LIVE CGI workshop, he'll show you how to light and render your model to create a polished, photorealistic image.

Next, he'll demonstrate how to add animated elements to create a truly captivating piece of digital art.

Don't miss this rare chance to learn CGI in real time and get your questions answered.

Learn more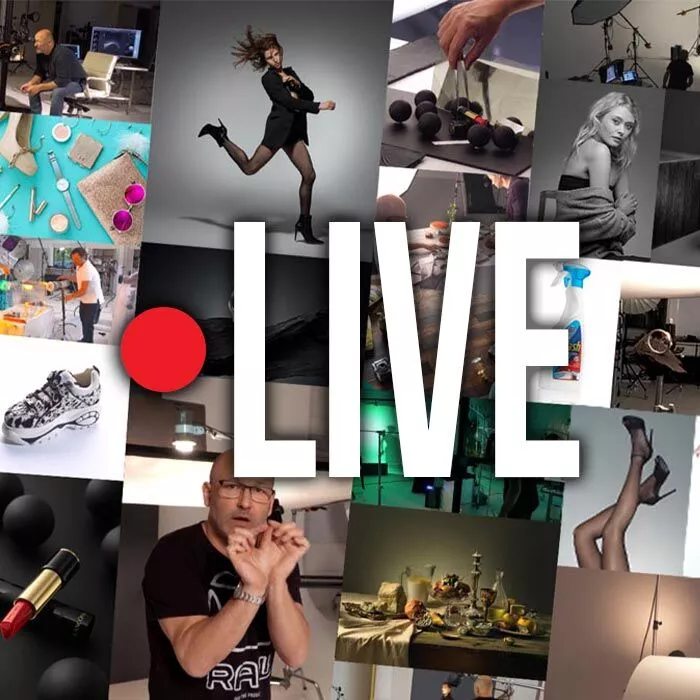 Thursday 27th July 2023 – 15:00 BST / 10:00 EDT
In this LIVE workshop, Karl will demonstrate the tools and techniques you need to capture fabulous furniture photos.
Dramatic Male B&W Portrait
In this LIVE photography workshop, Karl will demonstrate how to use creative lighting techniques to create a moody and dramatic black-and-white portrait of a male subject.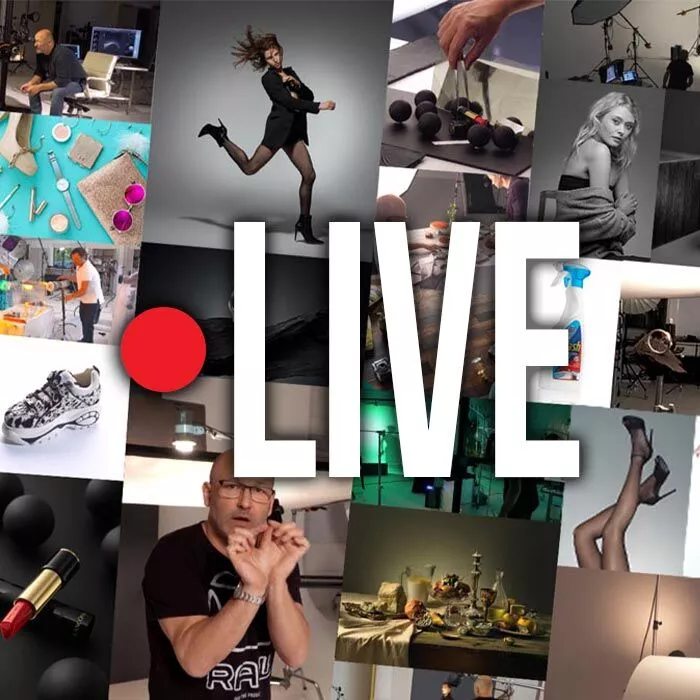 Tackling a Commercial Brief
In this latest instalment in our occasional LIVE magazine chat show series, Karl will share his professional advice for tackling a brief provided by a commercial client.

From interpreting what they want to delivering what they need, he'll cover everything you need to know about this crucial aspect of life as a successful visual artist.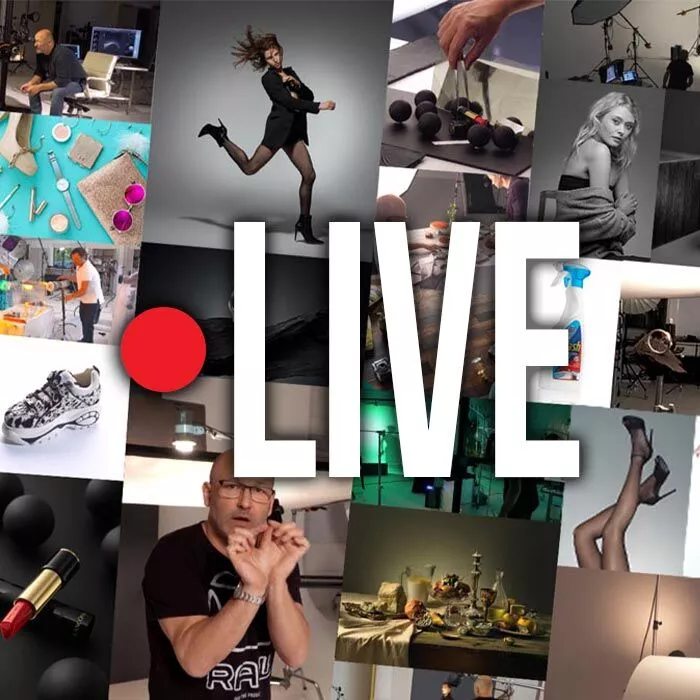 Watch Photography With the Light Cone
In this LIVE workshop, Karl will put the Light Cone through its paces, using it to demonstrate a simple method for lighting and photographing a notoriously tricky reflective subject: a watch.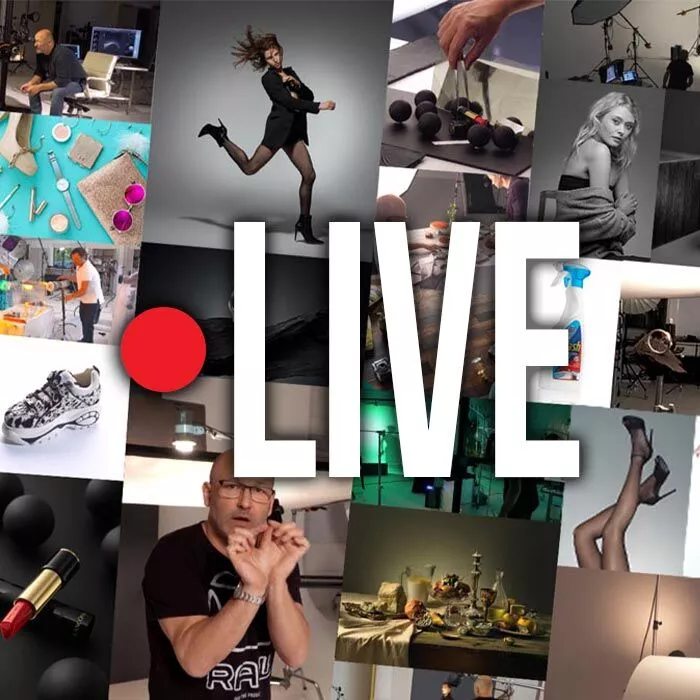 Members' Choice Live Workshop
In this LIVE workshop, Karl will photograph the subject or theme that receives the most votes in our members' poll. You vote, we deliver!
Live Talk Show: Portrait photographer Laura Stevens
Acclaimed portrait photographer Laura Stevens will be joining Karl live in the studio for an informative live talk show. Laura, who is a British photographer based in Paris, has worked for global clients such Forbes, The Wall Street Journal, GQ and Wired. Her work has featured in multiple galleries internationally and she has won numerous awards over the years. Join Karl and Laura live to ask your questions and learn first-hand from Laura.
Live Talk Show: Photojournalist Paddy Dowling
Paddy Dowling is a globally renowned humanitarian correspondent and photojournalist who often works in high-risk and hostile environments. His documentary photojournalism for the international press, UN agencies, global foundations and international NGOs highlights the struggle of refugees, displaced persons and children facing barriers to education. In this live show, Karl will chat with Paddy about his illustrious career and incredible work, covering everything from equipment and technical matters to advice for photographing subjects who are experiencing great hardship.

*Please note schedules may be subject to change.
Watch step-by-step photography demonstrations that cover everything from product shoots to portrait lighting techniques.
Learn from leading professionals as they join Karl in the studio to share their photographic knowledge and expertise.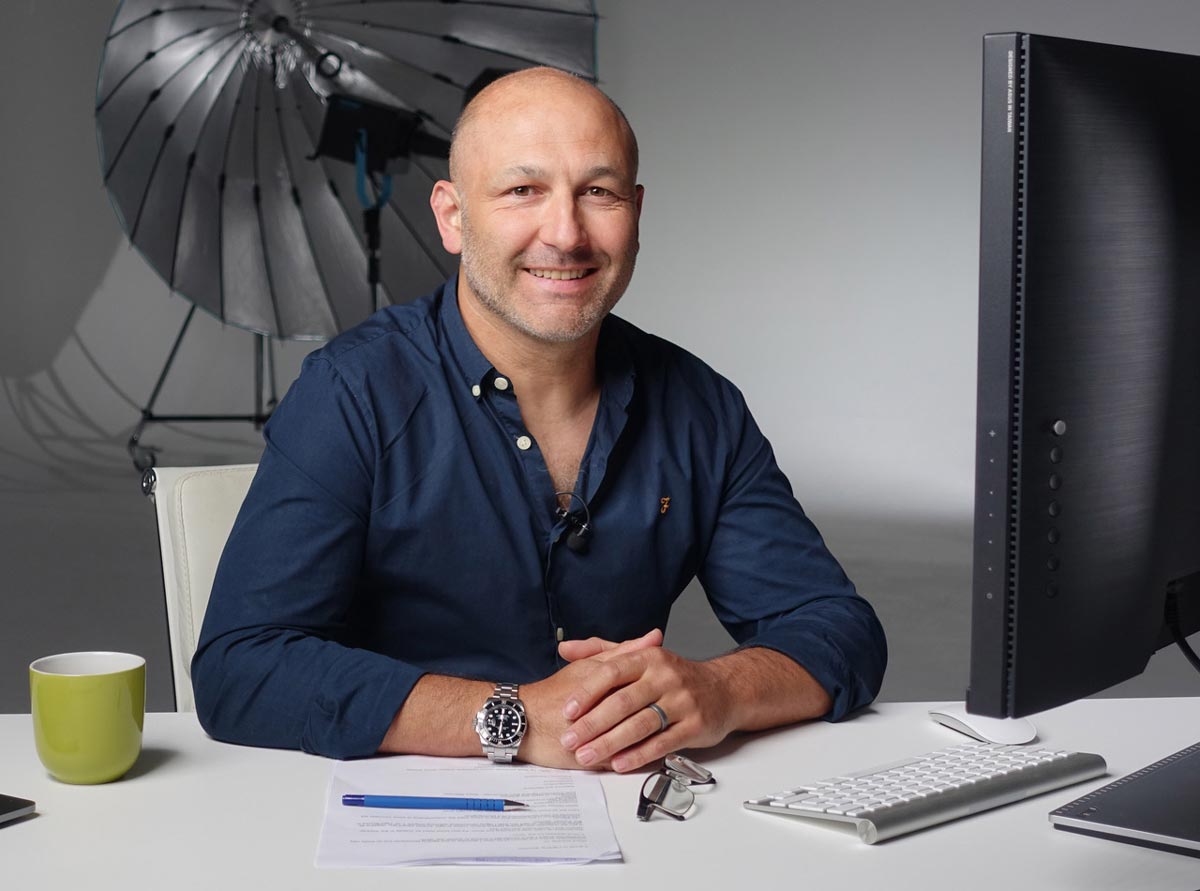 Get professional feedback and advice by submitting your work to be reviewed by Karl.
Our 'Working to a Brief' assignments give you the chance to practice real-world commercial photography skills.
Start learning today with this amazing deal.
Only $4.99 for first month
$19/m After First Month
Cancel Anytime