Join us LIVE in the studio for the ultimate learning experience.
The best way to learn is to watch a master work and get your questions answered in real time. With our LIVE workshops, you can do just that.
Join Karl for our regular interactive live workshops. We cover everything from practical demonstrations to guest talk shows and image critiques. Develop new skills, explore important concepts and learn from world-class creatives.
Start learning today with this amazing deal.
Get FULL ACCESS to Visual Education for
Cancel Anytime
Live Photography Workshops
Live Talk Show: Commercial Photographer Alex Wallace
Wednesday 13th September - 15:00 BST / 10:00 EDT
Enhance your learning. Interact and ask questions.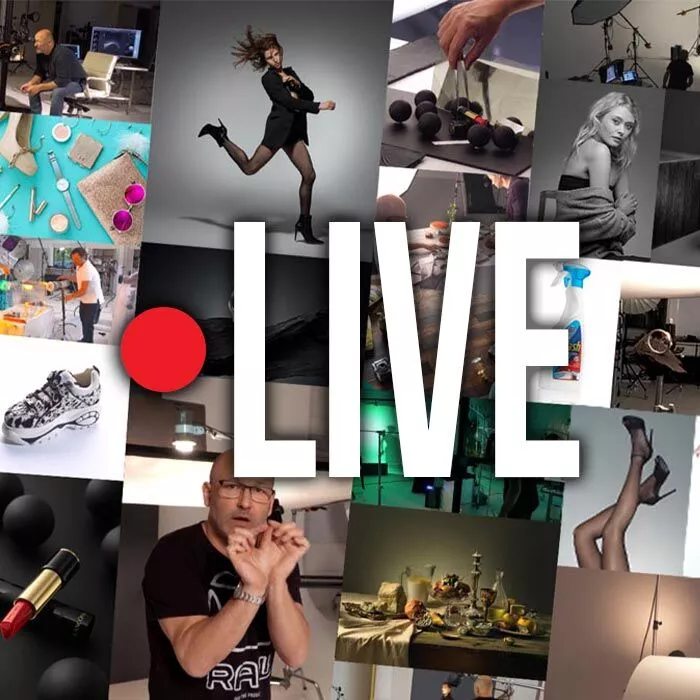 Thursday 28th September - 15:00 BST / 10:00 EDT
Working to a Brief 14 REVIEW + 15 LAUNCH
Tune in for the review of all our Working to a Brief 14 entries. Whose wine bottle images hit the mark? Whose still need a bit of work? Karl will be live to offer his advice as well as launch our new brief - number 15!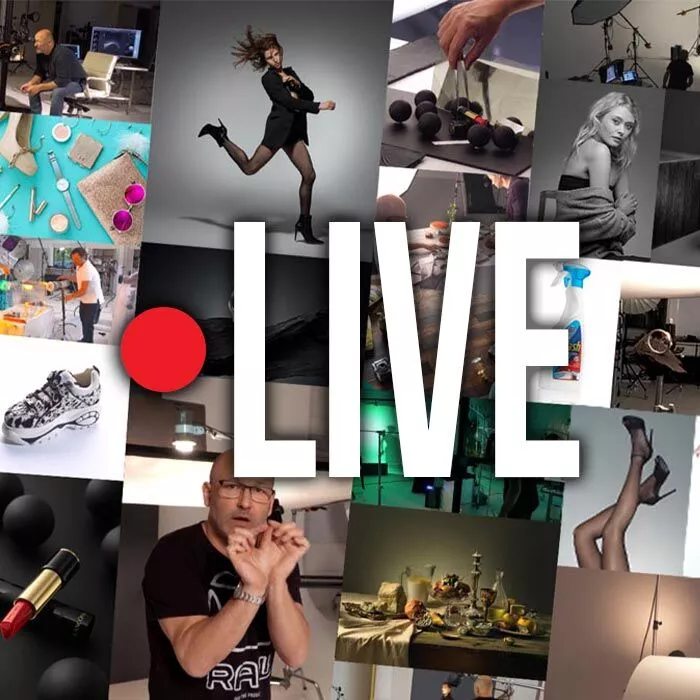 Thursday 12th October - 15:00 BST / 10:00 EDT
Tackling a Commercial Brief
In this latest instalment in our occasional LIVE magazine chat show series, Karl will share his professional advice for tackling a brief provided by a commercial client.

From interpreting what they want to delivering what they need, he'll cover everything you need to know about this crucial aspect of life as a successful visual artist.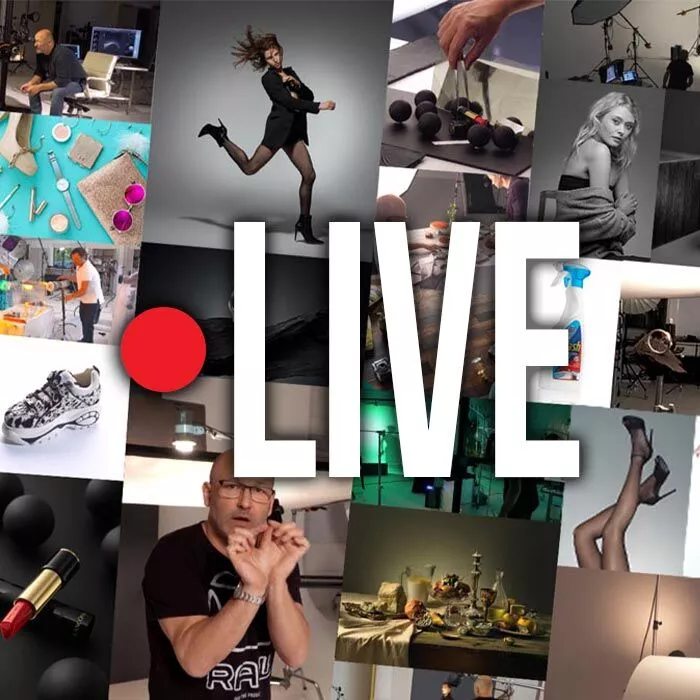 Thursday 19th October - 15:00 BST / 10:00 EDT
In this LIVE workshop, Karl will demonstrate the tools and techniques you need to capture fabulous furniture photos.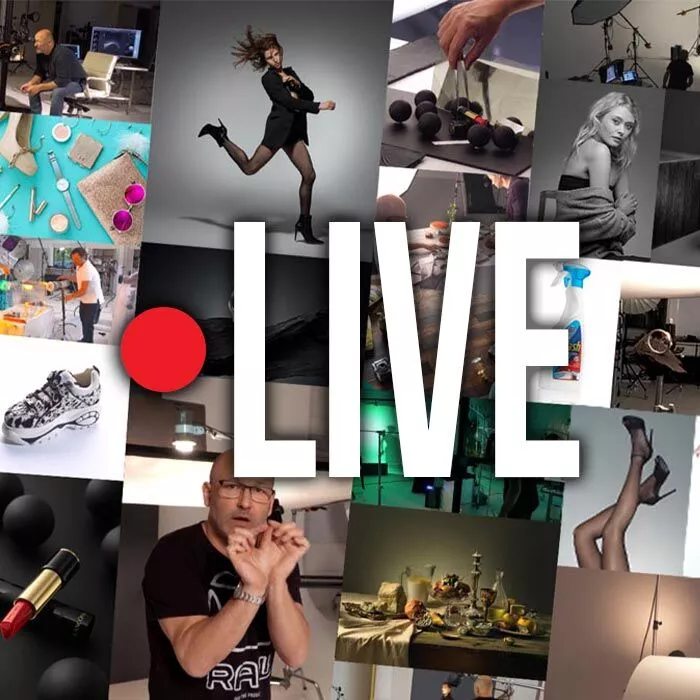 Thursday 2nd November - 15:00 GMT / 11:00 EDT
Photo/CGI Critique: Cosmetic Products
Looking for a professional opinion on your photography and/or CGI? Want to discover the simple improvements that will transform your product images from good to great? Now's your chance! We're currently accepting submissions for Karl's next LIVE image critique. The theme is cosmetic products. That means fragrances, lipsticks, foundations, shampoos, etc. – any kind of makeup, beauty or self-care product is valid. Just remember we're primarily interested in seeing the product in its bottle, tube, or other container – no makeup swatches or decanted creams please.

To ensure your shot is included, submit it using the form below by Sunday 15th October. Don't miss this amazing opportunity to get feedback from a pro!
Thursday 16th November - 15:00 GMT / 10:00 EST
Male Portraiture with DIY Canvas Backdrop
In this LIVE photography workshop, Karl will demonstrate how to use creative lighting techniques to create a stunning portrait of a male subject and show you exactly how to use our homemade DIY canvas backdrops that we made in a previous live show.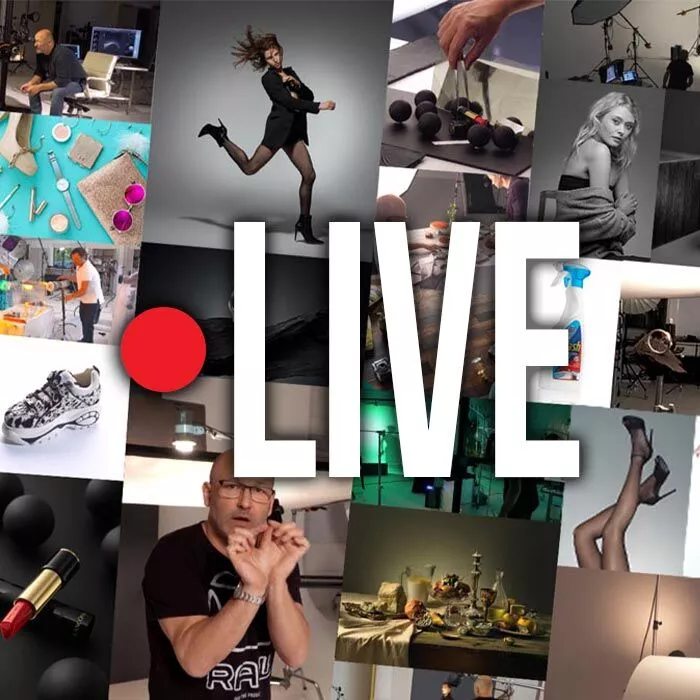 Thursday 7th December- 15:00 GMT / 10:00 EST
Members' Choice Live Workshop
In this LIVE workshop, Karl will photograph the subject or theme that receives the most votes in our members' poll. You vote, we deliver!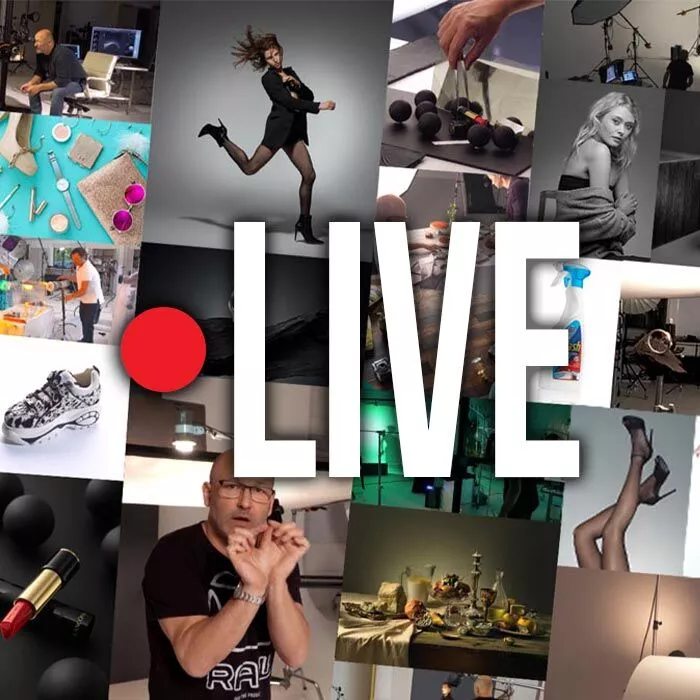 Thursday 14th December - 15:00 GMT / 10:00 EST
Visual Education 2023 Wrap-Up
Karl and Emma will be on the sofa discussing everything that we've been up to this year at Visual Education, and taking a look behind the scenes at all the exciting things coming next year!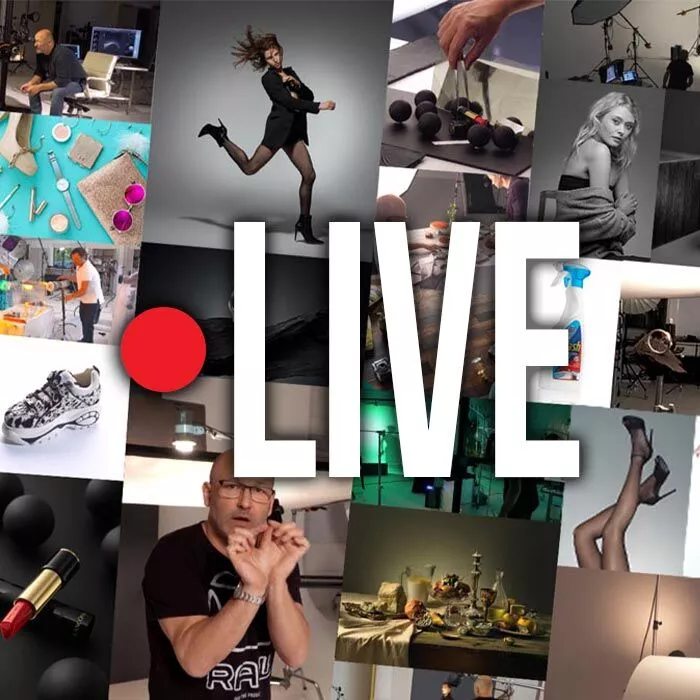 Watch Photography With the Light Cone
In this LIVE workshop, Karl will put the Light Cone through its paces, using it to demonstrate a simple method for lighting and photographing a notoriously tricky reflective subject: a watch.
Live Talk Show: Portrait photographer Laura Stevens
Acclaimed portrait photographer Laura Stevens will be joining Karl live in the studio for an informative live talk show. Laura, who is a British photographer based in Paris, has worked for global clients such Forbes, The Wall Street Journal, GQ and Wired. Her work has featured in multiple galleries internationally and she has won numerous awards over the years. Join Karl and Laura live to ask your questions and learn first-hand from Laura.
Live Talk Show: Photojournalist Paddy Dowling
Paddy Dowling is a globally renowned humanitarian correspondent and photojournalist who often works in high-risk and hostile environments. His documentary photojournalism for the international press, UN agencies, global foundations and international NGOs highlights the struggle of refugees, displaced persons and children facing barriers to education. In this live show, Karl will chat with Paddy about his illustrious career and incredible work, covering everything from equipment and technical matters to advice for photographing subjects who are experiencing great hardship.

*Please note schedules may be subject to change.
Watch step-by-step photography demonstrations that cover everything from product shoots to portrait lighting techniques.
Learn from leading professionals as they join Karl in the studio to share their photographic knowledge and expertise.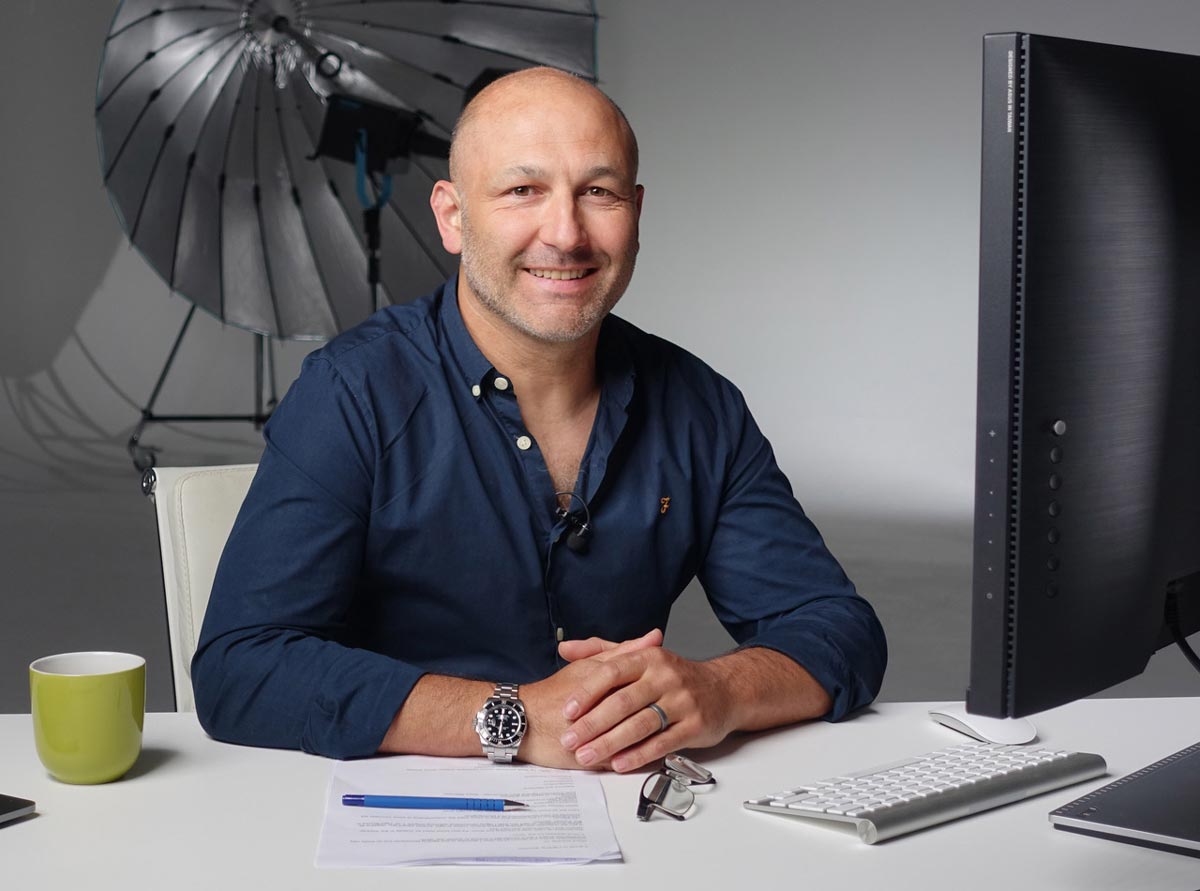 Get professional feedback and advice by submitting your work to be reviewed by Karl.
Our 'Working to a Brief' assignments give you the chance to practice real-world commercial photography skills.