Chivas Regal Composite CGI (Part 2)
Watch as CGI master Ethan Davis continues to collaborate with Karl on a stunning composite Chivas Regal whisky image. 
In Part 2, which follows on from Chivas Regal Composite CGI (Part 1), Ethan uses a cube that Karl has photographed to calculate the necessary axes in order to match up the perspective of the two images.
He also introduces the wooden surface from Karl's shot to ensure the colour and texture of the wood matches his CGI barrel.
As Ethan begins lighting his image, he puts into practice many of the lighting techniques Karl teaches – for example, using his understanding of the Inverse Square Law to achieve the perfect lighting on the rim of the barrel.
He goes on to demonstrate render layers, denoising, the Cryptomatte node, and more.
In this class, Ethan works with various models and textures sourced online. If you'd like to follow along and create your own version of Ethan's background image, you can download FREE models for the barn and barrel racks, as well as the paid-for worn wood plank texture he uses. You can also download the fSpy camera calibration app, along with its Blender add-on.
In this class:
Blender tools and techniques
Creating CGI backgrounds
Lighting techniques in Blender
Compositing photographs and CG images
Using render layers in Blender
How to denoise renders in Blender
Using the Cryptomatte node in Blender
To see Karl photograph the product itself, check out Chivas Regal Composite Photoshoot.
If you enjoy this class, be sure to watch Dior Fahrenheit CGI.
Questions? Please post them in the comments section below.
Please note that this page contains affiliate links. While we only recommend products and resources that we believe in, we may benefit financially from any purchases you make via these links.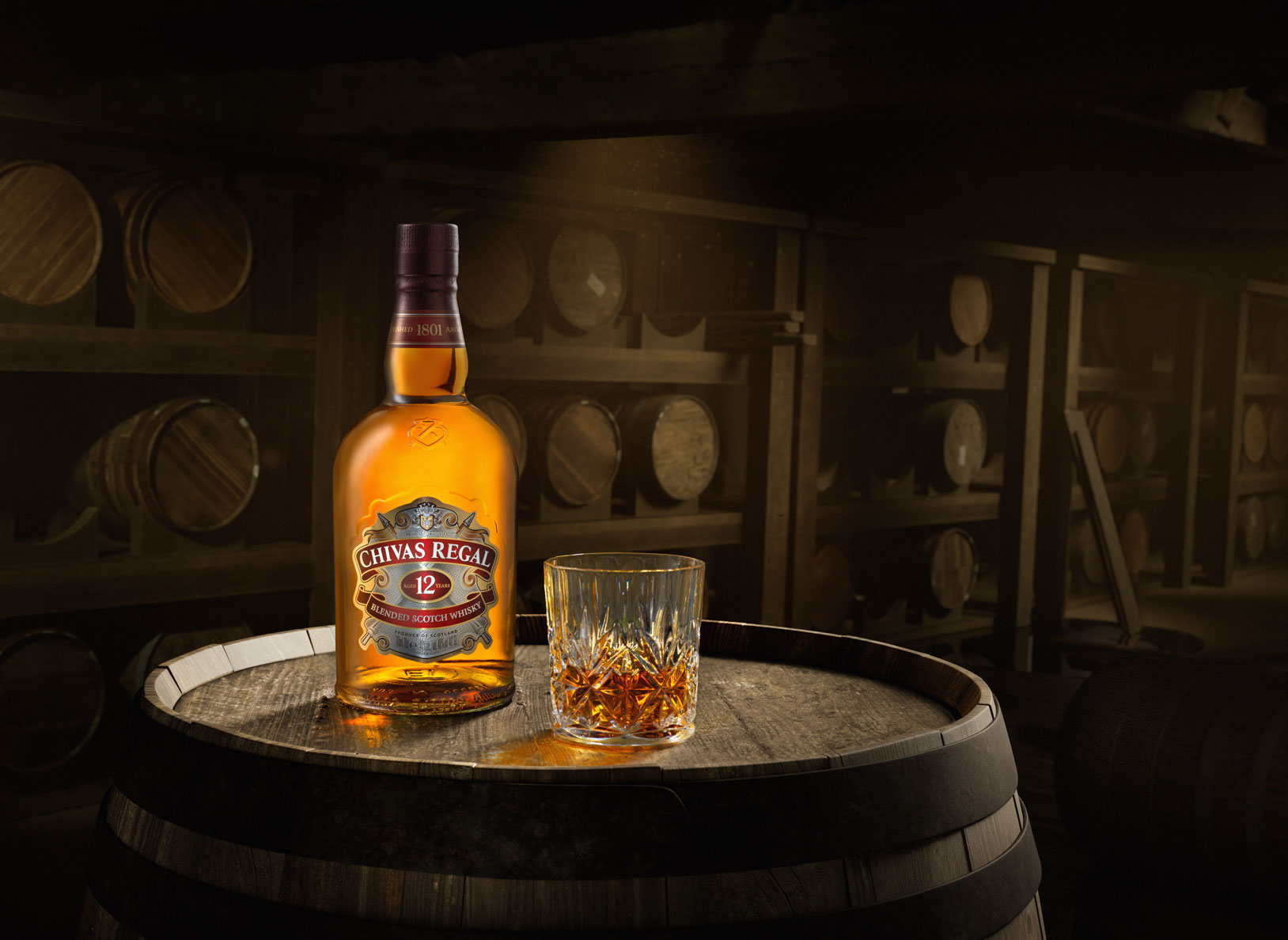 © Karl Taylor and Ethan Davis